Product Name:Double Layer Handle with Squeegee
Material:Aluminum ,100% Polyurethane
Handle Size:96mm*1mm
Squeegee Size:30*7mm 35*7mm 40*9mm 50*9mm etc.
Hardness:50 55 60 65 70 75 80 85 90A
Shape:square V-shape Round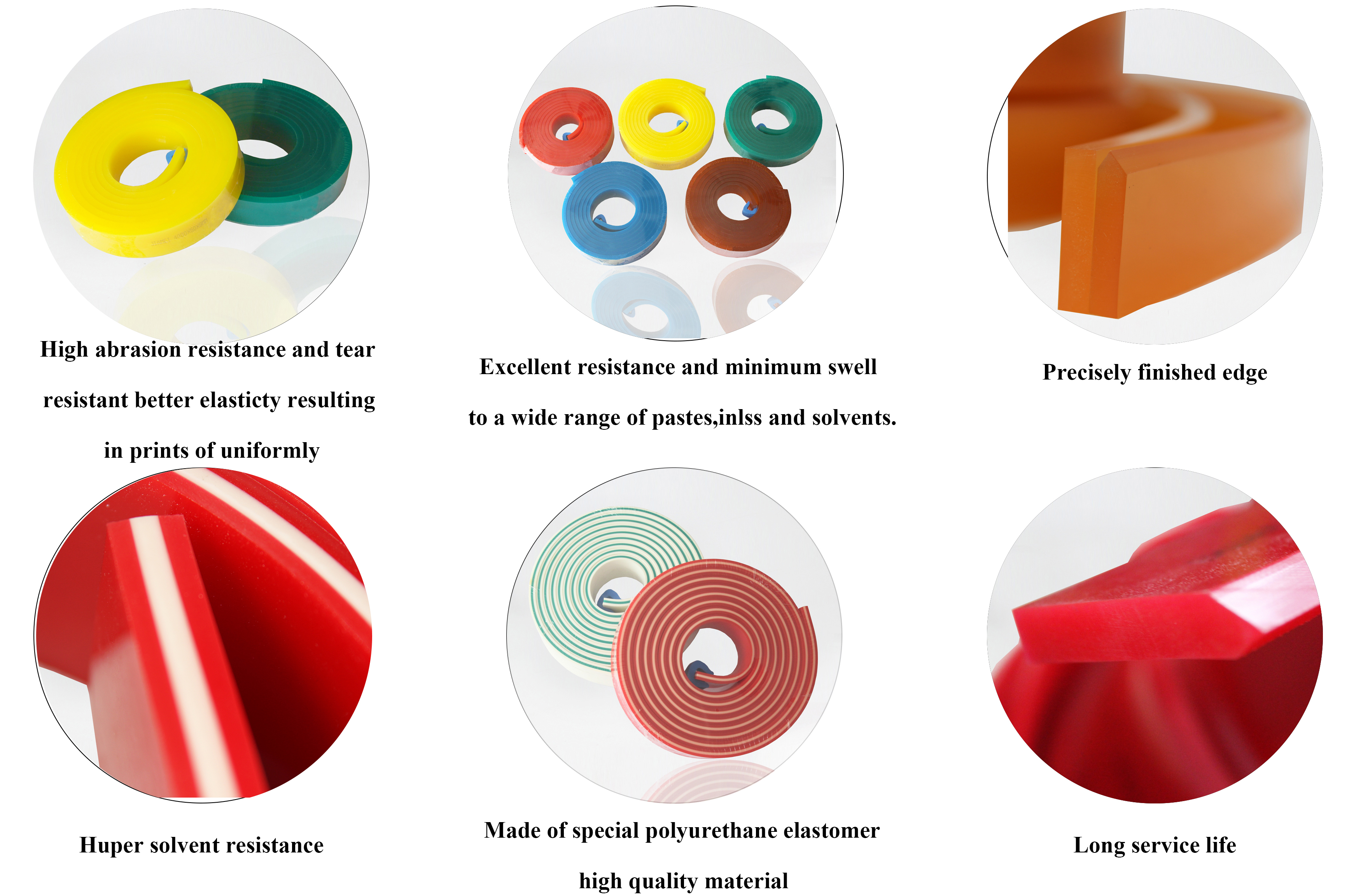 Product Specification
 Handle size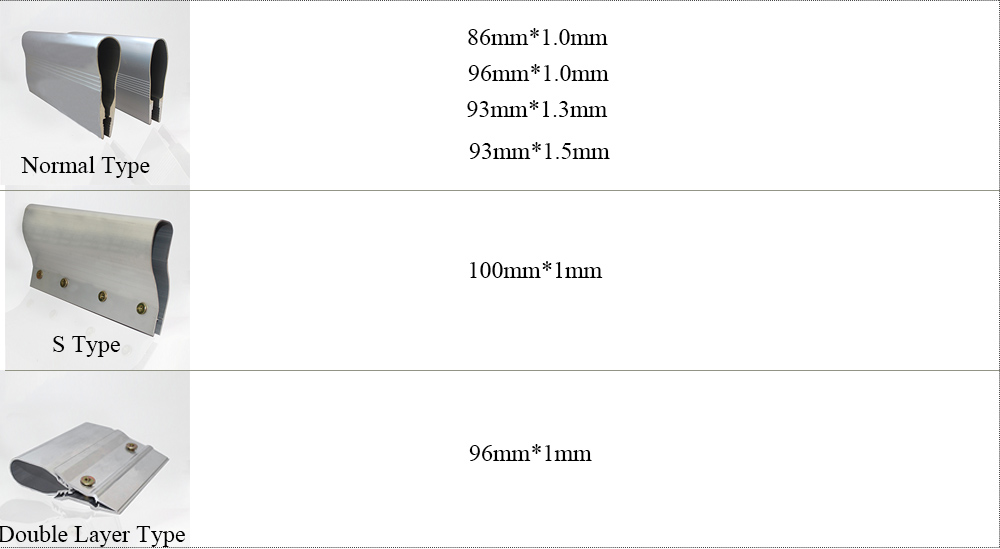 Squeegee Size
AS  :Resistant to water-based inks,it's your ideal choice for t-shirt printing,textile printing when using common screen inks.
AM :Compatible with most UV inks,with high solvent&abrasion resistance.Suitable for printing textiles,packing,advertising,glass,ceramics,etc.
AQ  :Imported raw material with super resistance to abrasion and high resistance to chemicals.Widely used in PCB,CD printing and other electronic industry.
AD : With super solvent resistant and excellent abrasion resistance,longer service life.Used in touch screens,solar cells,electrodes,etc.for high precision jobs.
Standard size: 25x5mm,25x7mm,35x5mm,35x7mm,40x7mm,40x9mm,50x7mm,50x8mm,50×9,50x10mm,etc.
Length: 1000mm,2000mm,144″(3660mm)/as your request
Width: 25 mm-100mm
Thickness: 5mm- 10mm
Hardness: 50-90A
Standard color :Yellow ,blue,white,red,coffee,green etc ,available for your request
Blade type:square, rounded and V-cut profiles,etc.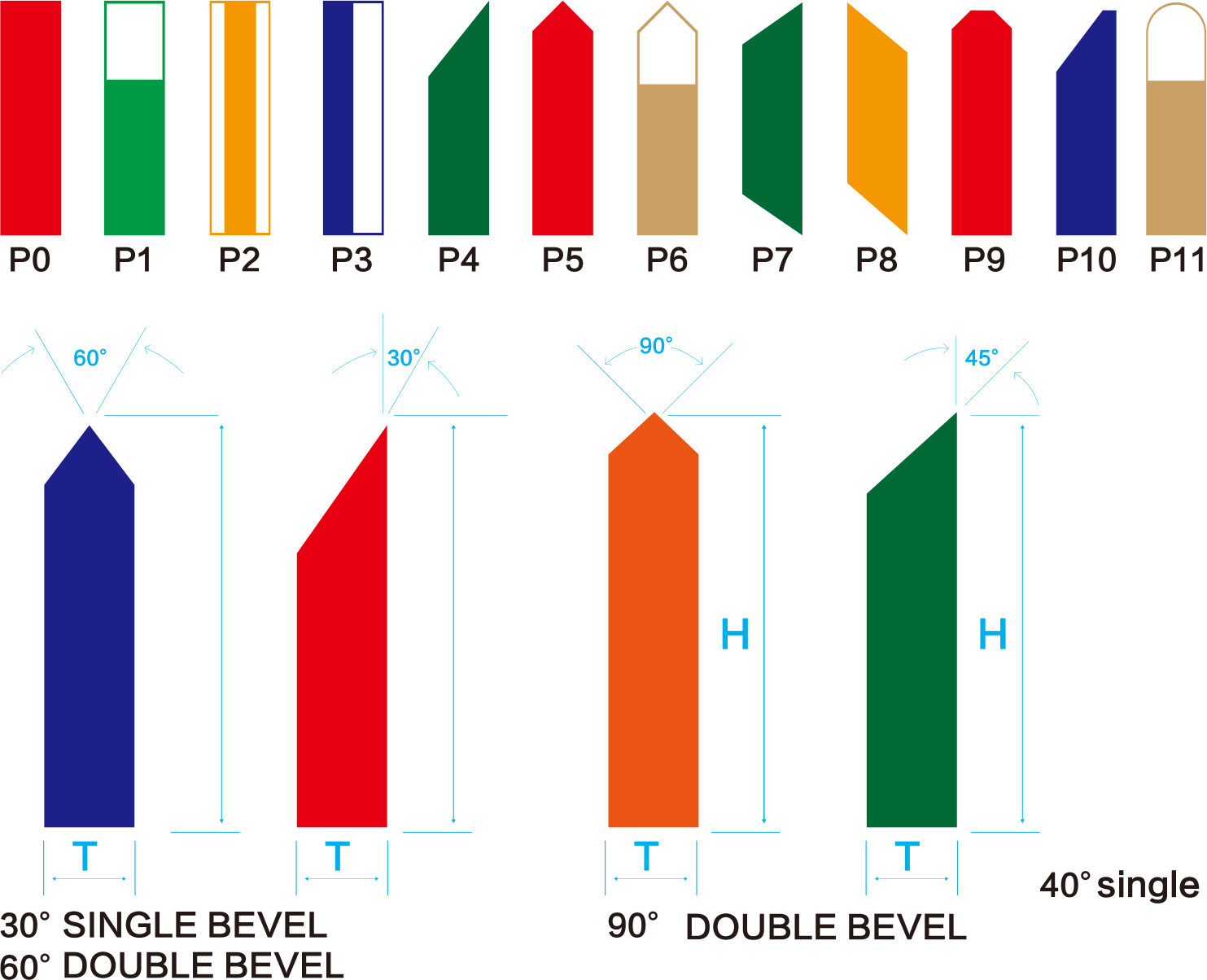 More Type