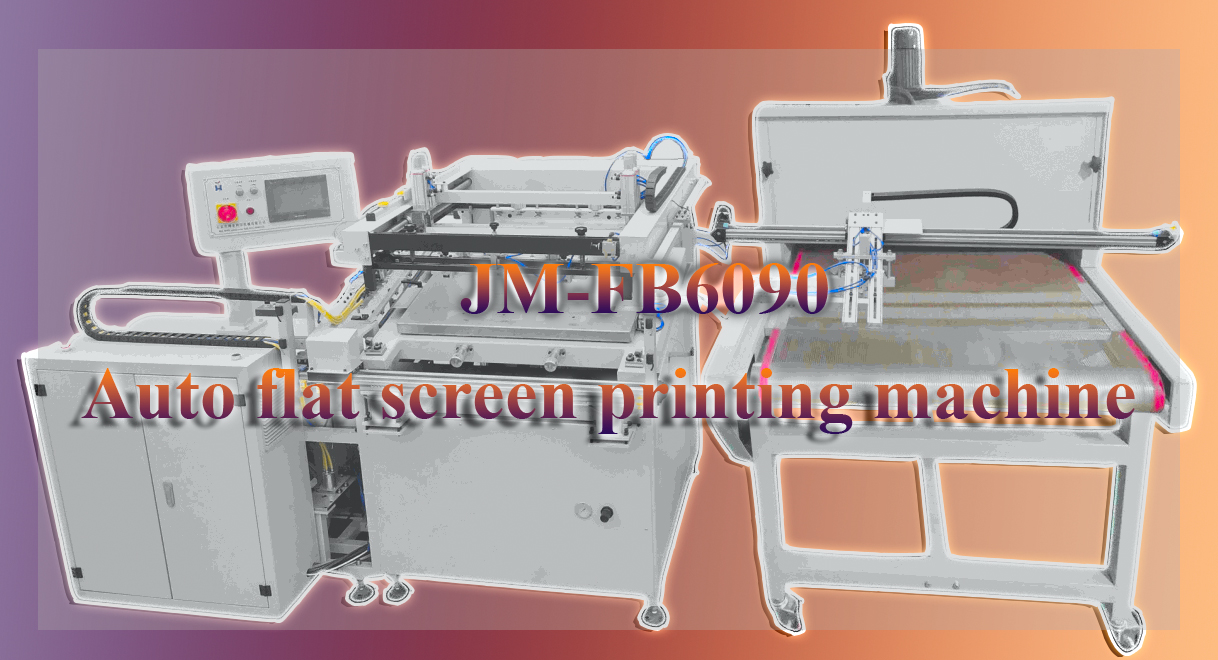 product description
This is a high speed Fully Automatic Flat Screen Printing Machine, which are extensively used for printing on flat surfaces like PVC, Metal, Glass, Paper, Board and PCB. These are highly cost effective as these require less power. This screen printing production line can be placed in smaller workshop spaces.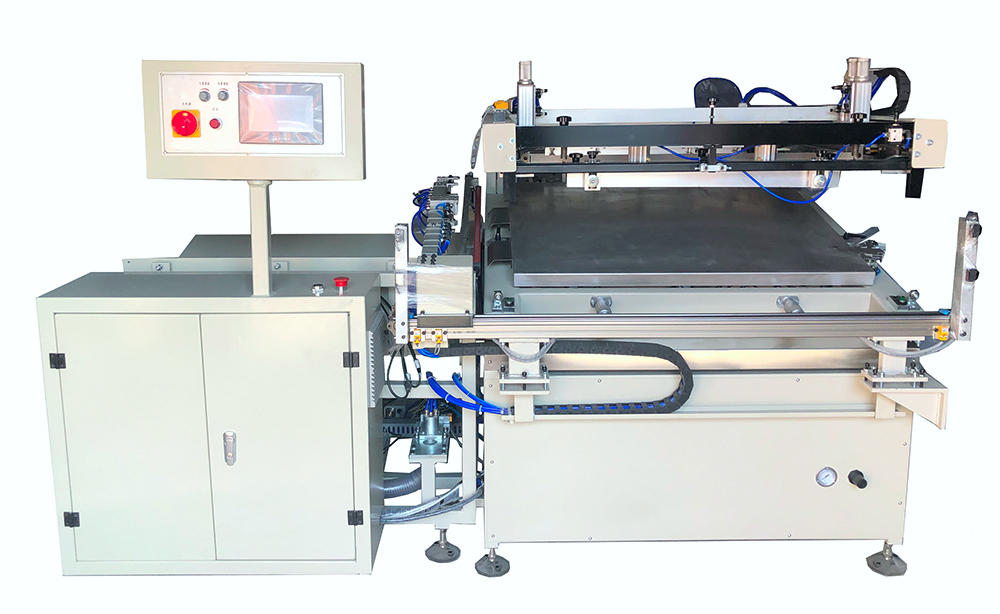 The machine is consist of three parts
Automatic loading system —High precision Screen Printing Machine—automatic unloading system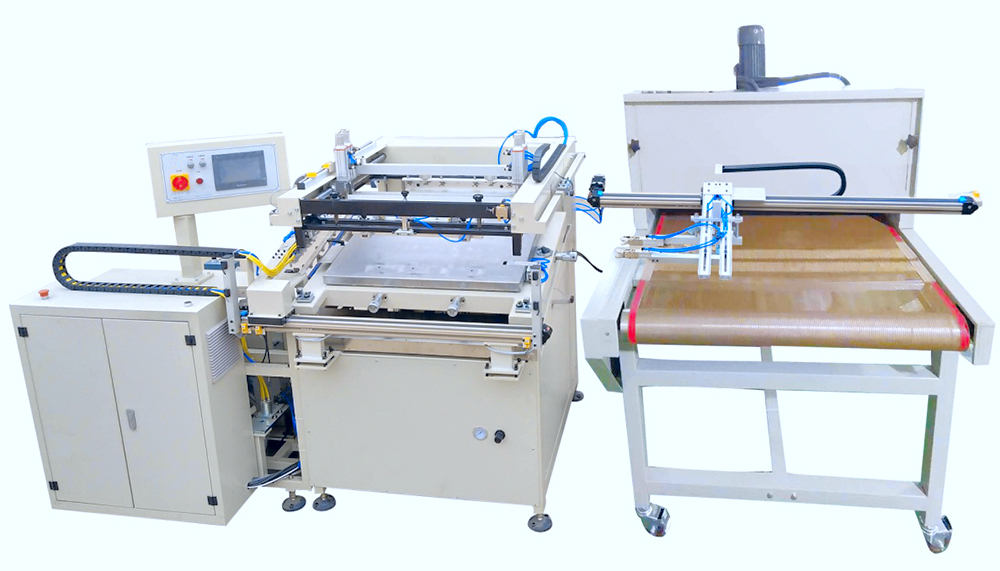 Product Specification
 Auto flat screen printing machine

Model
JM-FB6090

MAX Printing Area

600*900 MM

Repositioning Precision

<0.05mm

Platform size

790*1010 mm

Max Frame Size

900*1200 mm

Thickness of Substrates

0.05~2mm

Max Printing Speed

1000pcs/h

Degree of Squeegee blades

0-30°

Degree of Screen vertical and horizontal 

+-5mm

Power

3N-50Hz 380V 3KW

Gas source Pressure

0.4-0.6 Mpa

Dimensions(L*W*H)

2400*1400*1500 mm

Weight(kg )

900 
Product Feature
1. The platform can automatically lift,decline by electromotion.
2. The working table/platform is made of stainless steel with honeycomb for vacuum sorption
3. A registration pin is installed to keep precise registration and enssure the precision of repeat-printing is 0.05mm.
4. The screen plate has support positioning, suitable for Precision multi-color printing
5. The screen plate can be adjusted front and back, left and right, and level location.
6. Power vacuum adsorption,make sure accurate color registration
7. Squeegee angle is adjustable
8. Adjustable left and right stroke. / front and back stroke.
9. Lifting structure is designed in double-pillars, high accuracy, stable operation
10. Constant pressure device of the ink blade, made sure the pressure in the printing is steady
11. Four digital auto-counter, calculate the printing quantity.
12. Touch screen with PLC controlled. Durable and simple maintenance
13. Working speed fast, stable and low noise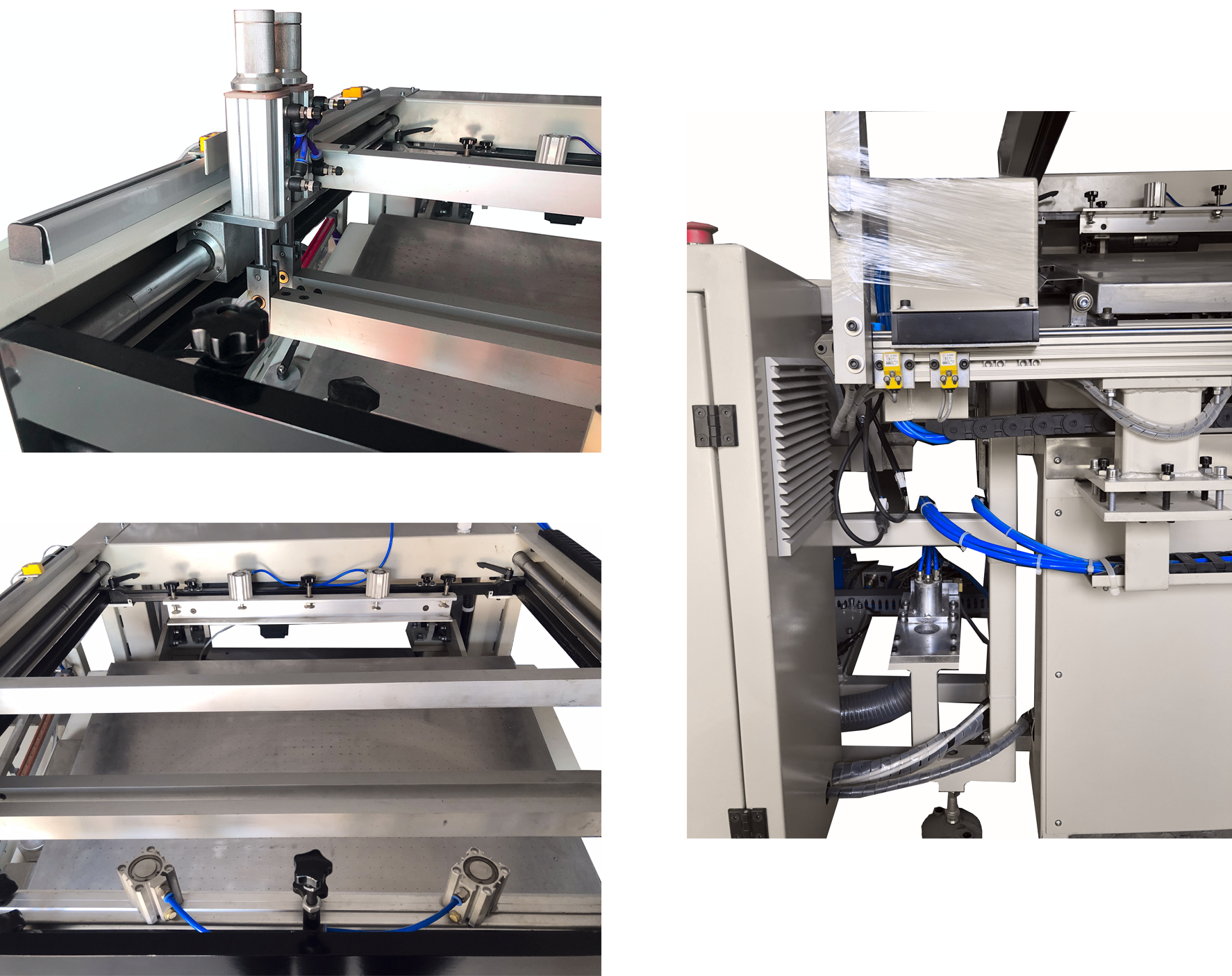 Product Advantage
High-precision printing platform with evenly vacuum hole, insure sure accuracy of matching color
Easy adjustments and simple operation for multicolor.
Shorter or longer squeegee strokes are easily available by the rod length adjustment
Vacuum suction of paper for perfect alignment
Vacuum cut off automatically
Application
1)This silk screen printer series are widely used in the electronics, advertising, package printing, sports equipment, toys, stationary gifts, metal processing industries.
2)Suitable for printing on all kinds of flat materials, print on metal, wood, paper, plastics, membranes switch, PCB, PET, Playing, wedding, business and DC card, nameplate ,also printing on bags, non-woven fabrics, eramic decals, glazing plate glass, light guide plate, PET heating transfer film, label and panel , refrigerator and air-conditioner decals, plastic sheet, and other products with the material of PVC, which have high requirement in overprinting.
3)Suitable for photo sensitive solder mask, PCB legend, ,FPC line, LGP, membrane switch, cerami c decal and packing decoration
4) The screen print of the film, card, board, and paper made of variety of basic material in different thickness. Such as the packaging box of cigarette, liquor, tea, medicine and cosmetics, various rotary screen-printing paper, all kinds of PVC, PET and PC soft films and hard films, boards, membrane and paper.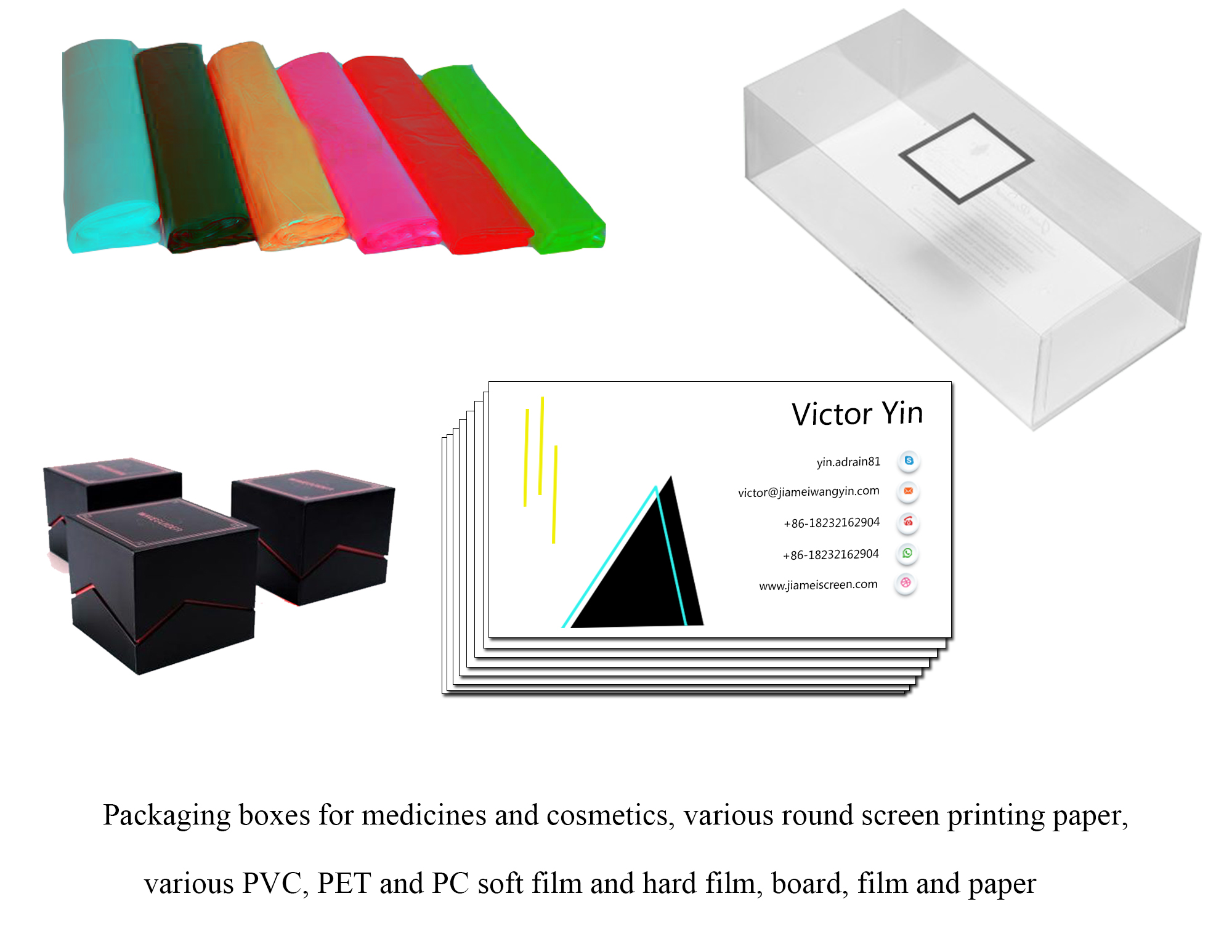 More Information
click the picture for more surprise