Description:
Air pressure(mpa)

0.3-0.6

Air filtration accuracy(μm)

20

Air displacement /single cylinder (L)

0.5

Diameter of Air Plastic Pipe(mm)

8

Pulling Force(N)

20

1. Easy to store and transport.
2. Net yarn on the aluminum frame to equilibrium.
3. For silk screen tension average, firmness any adjustment.
4. Net frame, easy to use, and korah infinite.


5. Net frame, there is no limit to the size, if you need to pull a larger net frame, can be in proportion to increase net clamp.
Product details: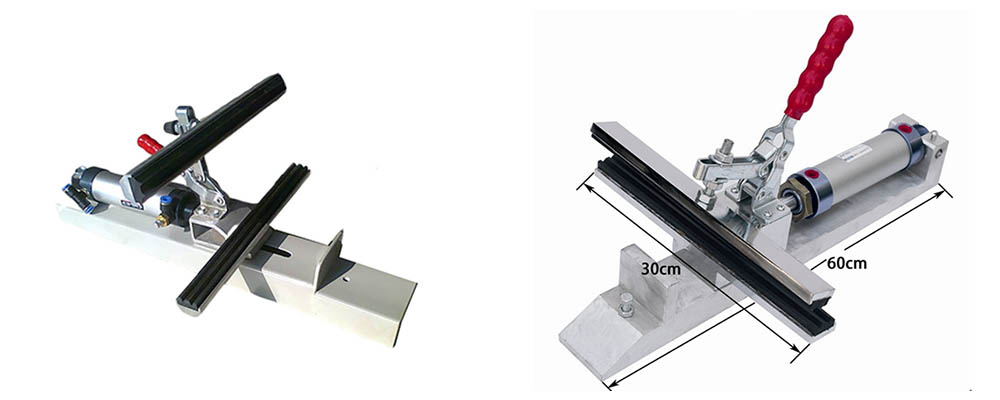 How to use:
- Put the screen frame on it, the upside must be the ragged face.
-Adjust the height of the frame, 0.04″-0.08″ (1-2mm) higher than the baffle.
-Keeping the hand-wheel in the inside of the screw rod will assure better stretching effetcs.
-Coat screen adhesive, not too thin or not too thick.
-Stretch when the adhesive sticks hand a bit.
-Coat the adhesive again after well stretched.
-When the adhesive solidifies completley, then the screen stretching appliance can be dismantled.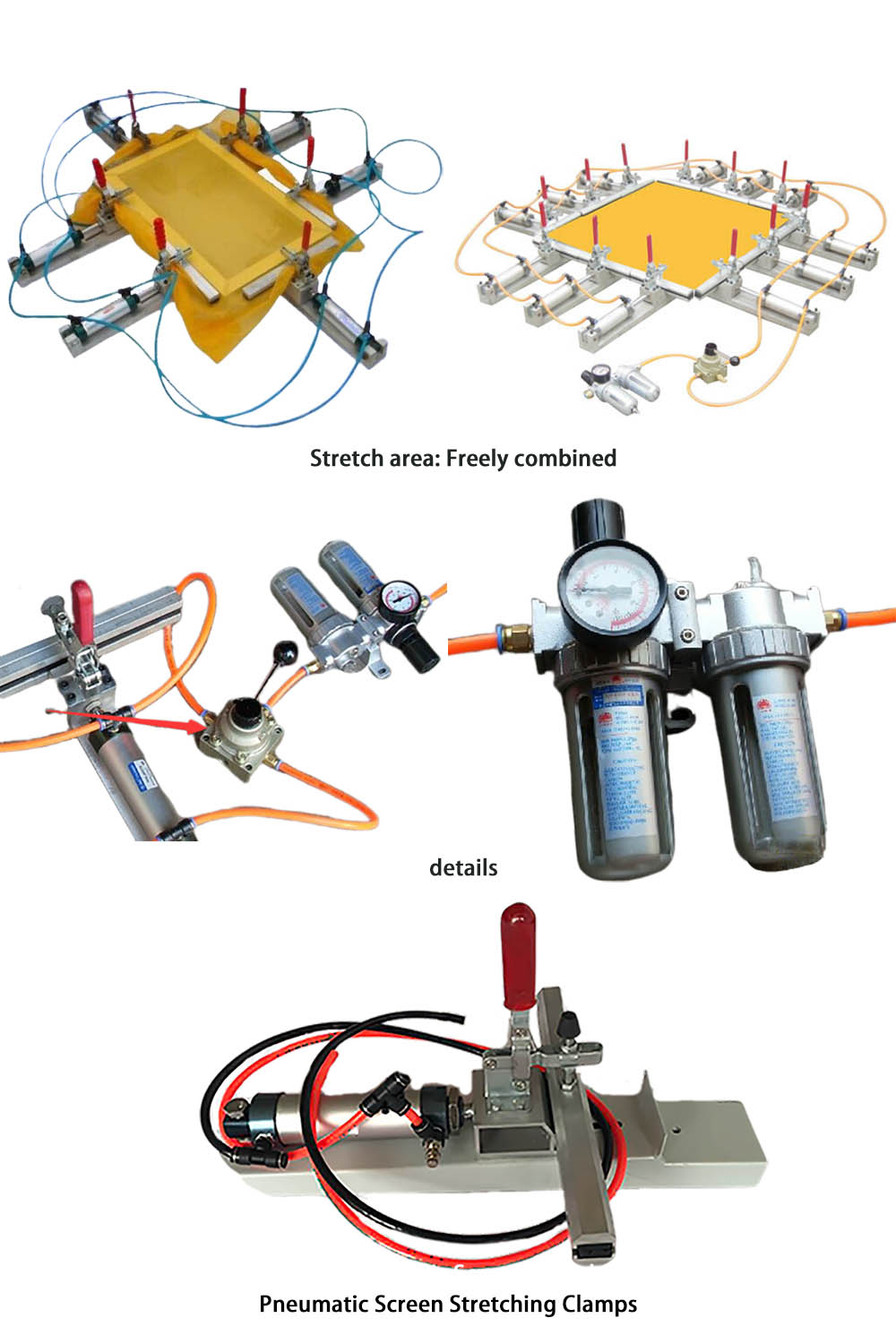 packing&shipping: