Jiamei Screen has over 20 years of experience in aluminum frame manufacturing.Our pre-stretched aluminum screen is the best choice for screen printing industry.
We offer pre-stretched screens and bare frames with different sizes and mesh counts used in screen printing. 
Our Aluminum Screen 20″ x 24″ with 200 Yellow Mesh is made, welded, and stretched out to a perfect tension with the right Newton dimension ensuring a reliable and durable life.
Frame Size: 20″x24″ OD (Outside Dimension)
Frame Material: 1-3/8″ Square Aluminum Tubing
Mesh Count: 200 tpi (thread per inch)
Mesh Color: Yellow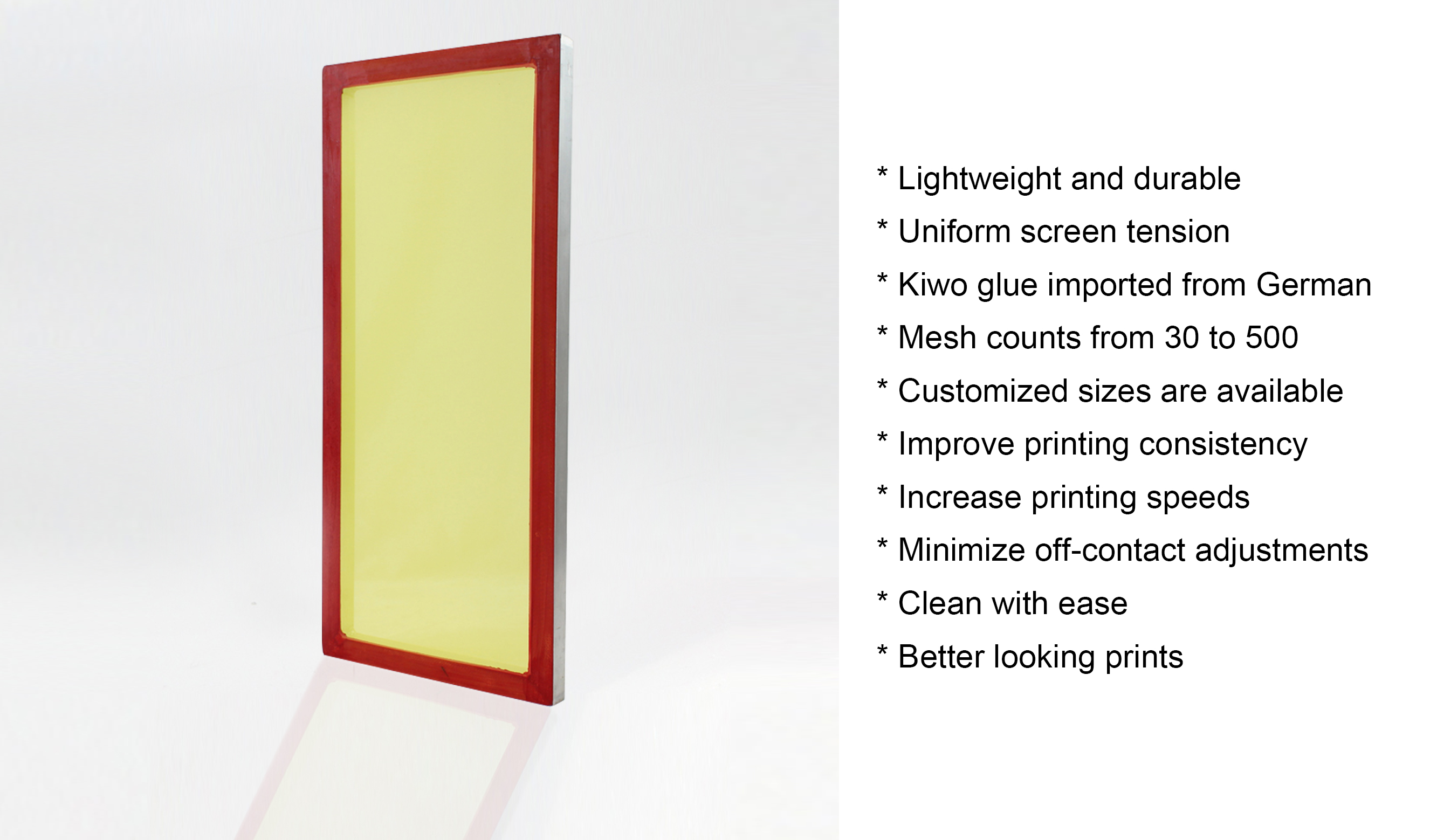 MAIN FEATURE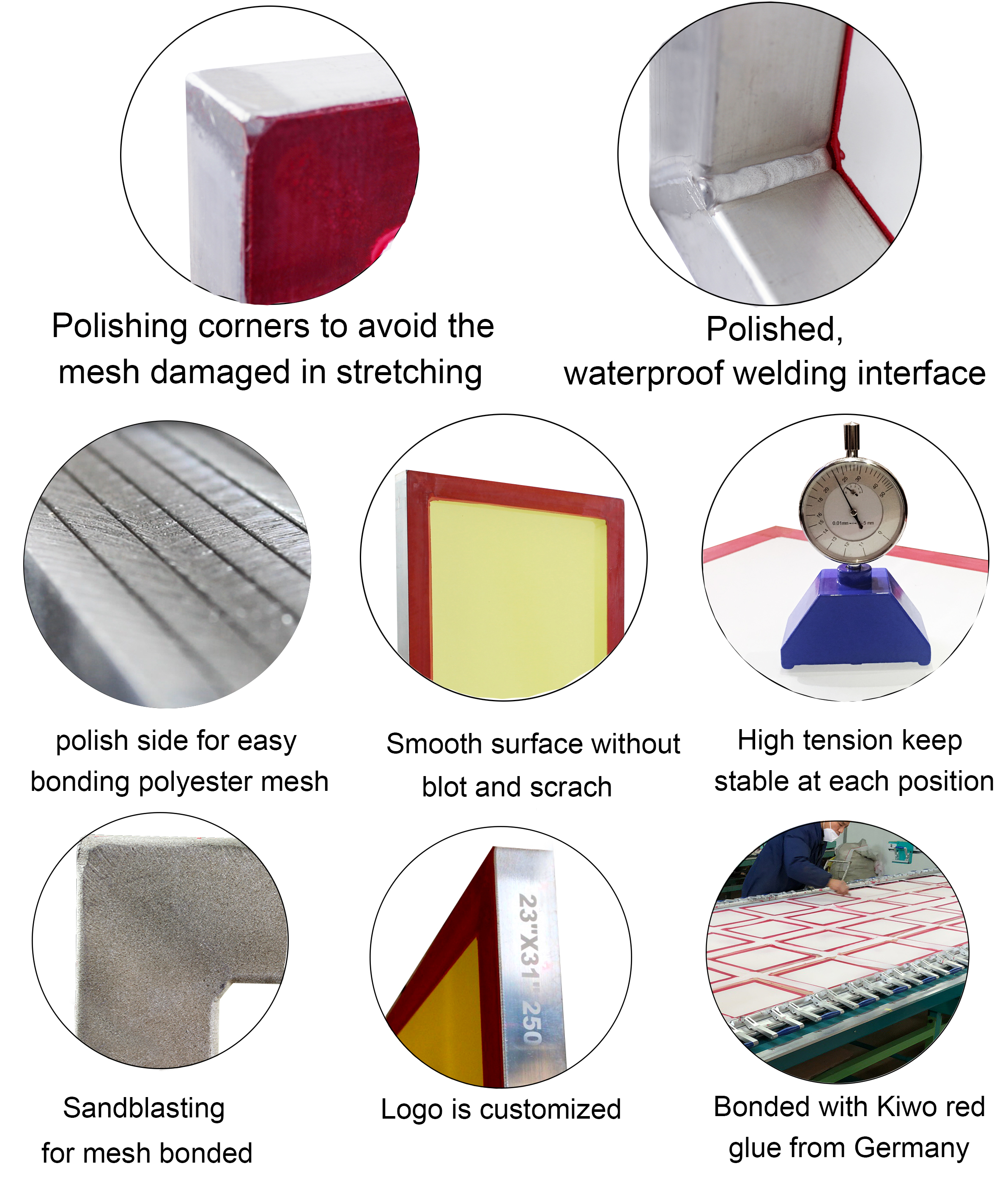 | | | |
| --- | --- | --- |
| | Profiles | Max.Image Size |
| 10" ×14'' | 1" ×1'' | 5" ×8'' |
| 12.5" ×17.5'' | 1" ×1'' | 7" ×12'' |
| 14.5" ×17.5'' | 1" ×1'' | 9" ×12'' |
| 12" ×24'' | 1-3/8'' ×1-3/8'' | 6" ×15'' |
| 18" ×20'' | 1-3/8'' ×1-3/8'' | |
| 20'' ×24'' | 1-3/8'' ×1-3/8'' | 13'' ×16'' |
| 14'' ×30'' | 1-1/2'' ×1-1/2'' | 8'' ×22'' |
| 18'' ×36'' | 1-1/2'' ×1-1/2'' | 11'' ×28'' |
| 23'' ×31'' | 1-1/2'' ×1-1/2'' | 16'' ×24'' |
| 25'' ×36'' | 1-1/2'' ×1-1/2'' | 18'' ×28'' |
Additional Available Mesh Counts:
 83 / 100 White            110 / 80 Yellow
 110 / 80 White            156 / 64 Yellow
123 / 70 White           180 / 55 Yellow
 137 / 64 White            195 / 55 Yellow 
 156 / 64 White            230 / 48 Yellow 
 180 / 55 White            255 / 40 Yellow 
                                    280 / 40 Yellow 
                                   305 / 34 Yellow
                                   355 / 34 Yellow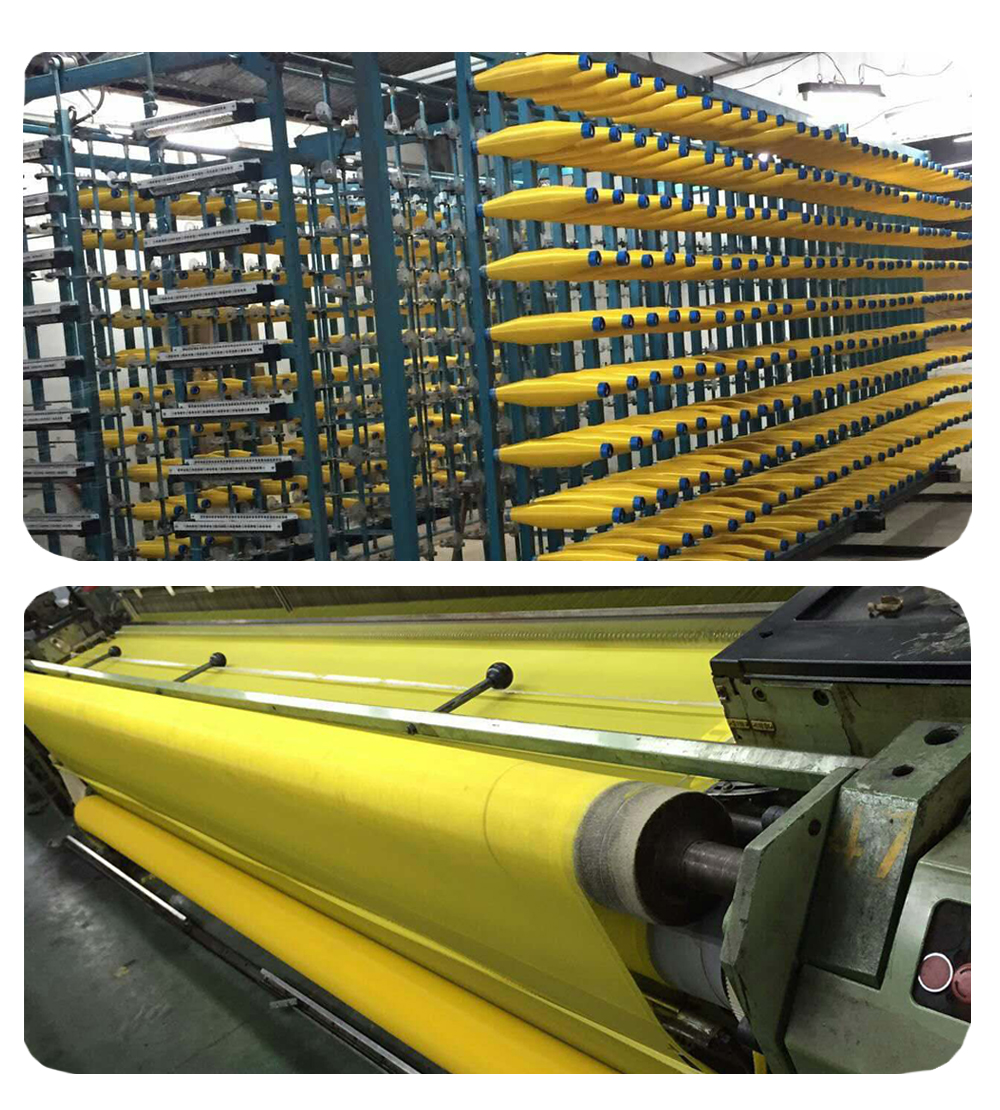 OUR ADVANTAGRE
Features:                                                                 Benefits:
● Lightweight and durable                                       ● Improve printing consistency
● Uniform screen tension                                         ● Increase printing speeds
● Kiwo glue imported form Germany                     ● Minimize off-contact adjustments
● Mesh counts from 24 to 420                                 ● Clean with ease
● Customized sizes are available                             ● Better looking prints
PACKING&SHIPPING